President's Message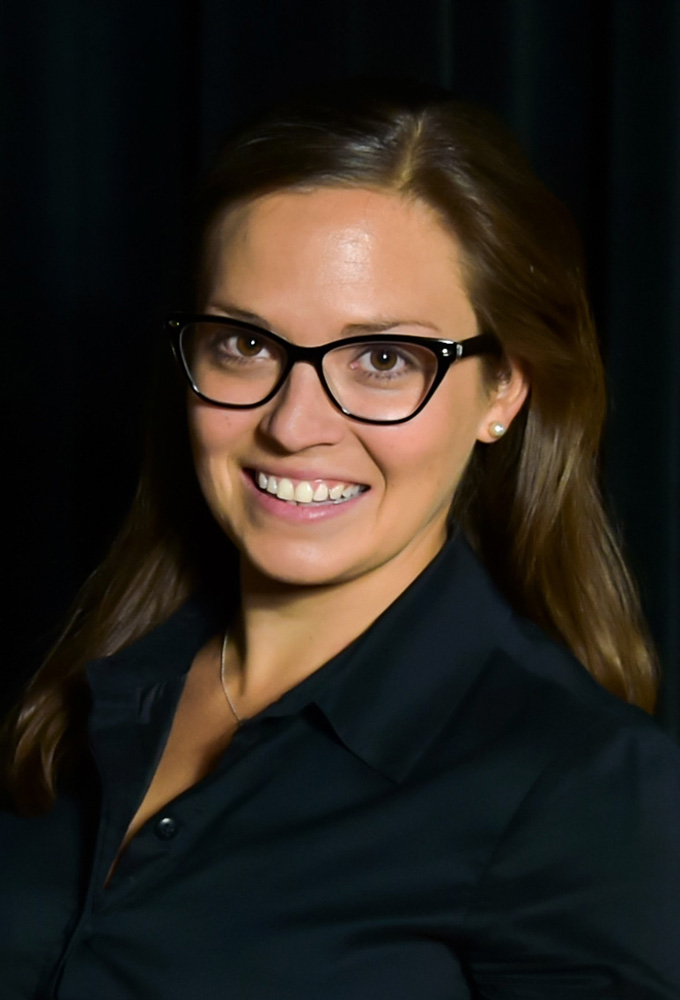 We would like to thank all of our TODA members for your unwavering support and truly making the summer convention a remarkable success! Between the outstanding content--which will continue to be available to convention registrants--and the unique virtual format, this summer's convention will certainly not soon be forgotten. The hours of work as well as the blood, sweat, and tears that go into planning summer conventions is unfathomable, but this year's outcome was truly remarkable!
As we enter into what feels like year zero for all of us in education, the TODA board seeks to continue to support orchestra directors by providing support and professional growth to its membership. Now more than ever our students need us to make connections with them and to facilitate connections with their peers in addition to finding ways to engage them in meaningful musical experiences. Our biggest asset to meet this challenge is each other. By seeking out and utilizing the varied perspectives and knowledge of colleagues, we truly have an opportunity to break free from the stringent schedules and expectations to which we have all too often been held and #MoveStringEdAhead. 
To this end the TODA Board is excited to provide our membership with opportunities to learn from well-regarded pedagogues and colleagues, informal roundtable discussions and networking opportunities to help you keep a finger on the pulse of what is happening in orchestras across the state and what is and isn't working as we navigate this idiosyncratic school year, and providing leadership and performance opportunities for your students. 
We hope you register your students to join us on Saturday, September 12, for our Virtual Student Day. It is a day jam packed with incredible content like: keynote speakers, Dan Berard, Todd Clearwater, & Brian Coatney, best-practices for audition recordings session with Tanner Ledford, Region & All-State clinics with master teachers, Students-Inspiring-Students teams from successful orchestra leadership teams, and a performance and Q&A with Jory Herman, 4-year TMEA All-Stater and current bassist with the LA Philharmonic. At $15/student, you will not want your students to miss out!
Our next Coffee Colloquy is Saturday, September 26. By then we will all have a least a few weeks of teaching under our belts for this year and surely much to share! Be sure to check your inbox and our web page for upcoming events and other valuable information for the year. I encourage you to approach this school year with positivity and resolve to make it a great opportunity and experience for your students and you. Stay informed, vigilant, and civically engaged so generations to come are able to experience the value of school orchestra programs. What we make of this year will make a long lasting difference, and the TODA Board is honored to face this challenge with you. 
---

Composing my Symphony:  Karen Walker McAfee - The Story of my Career in Music Education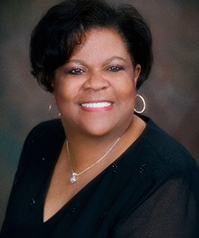 When I reflect upon my career as a musician and educator, I am proud of the things that I have accomplished.  It wasn't apparent to me, at the time, the greater meaning of my work as I was living it in real-time.

I have enjoyed an incredible career in orchestra education.   I come from a family of educators and musicians, so education and music are literally in my blood.  My mother was a teacher.  Aunts and uncles were also teachers or principals.  It was a small town. In fact, even I found myself as a student sitting in my mother's 7th grade English class.  At that time, I had no idea how far music would take me.

I started my musical journey in the third grade with piano lessons.  I remember the two ladies that helped me start, encouraged me to continue, and signed me up for piano guild contests and presentations.  There was much attention given to correct hand position, music theory, memorization, and performance.  I was fortunate to have the same orchestra teacher from elementary through high school.  He was a "stickler" for technique and fundamentals.  I can remember thinking….oh my gosh, are we ever going to get to play a song?  I credit his use of technique studies, exercises, scales, arpeggios, bowing exercises and vibrato drills – the whole gamut, as some of the most valuable things that I have ever learned.  We had the privilege of taking a field trip to hear the Texas Tech Symphony and the Lubbock Symphony.   I can still remember how beautiful the music sounded.  I knew right then that this was definitely something I wanted to pursue  – I simply "loved it".
My upbringing, super hard work, goal setting and total determination is definitely the backbone of my philosophy in teaching.  These beliefs, along with a really good sense of humor, are the foundation upon which I based my 40+ year career.  My professional affiliations include memberships in TMEA, TODA, TMAA, ASTA, and TCTA.  I am a past president of Mu Omicron, honorary orchestra fraternity, and a member of Mu Phi Epsilon and Delta Sigma Theta sororities. I was selected as TODA director of the year. I am also a past president of TODA and served on the board for the Texas chapter of ASTA.    Even in retirement, I am still an educator and a performing violinist. I currently perform with the Midland-Odessa Symphony.  In recent years I played in the Amarillo, San Angelo, and Big Spring Symphonies.   I serve as a clinician and consultant, teach some beginning string classes, and do sectional rehearsals and master classes with high school students.   Several times a year I am called upon to conduct various region orchestras and to serve on UIL adjudication panels.  Yes, I am a die-hard workaholic.
There were public accolades and recognition, and for those I am grateful.  Of course, there were also challenges along the way. Restarting a defunct string program in Midland, was a huge challenge and the MISD school board was careful and measured with re-launching the program.  They hired me for one year and I taught at four elementary schools.  At the end of that year – they did an assessment and hired one more teacher each year until we had a full complement of teachers.  Because Midland was all about band and football, I struggled with recruitment.  Band directors were concerned that I was taking their students.  Moms and Dads of previous string students were concerned that they would have yet another string instrument under the bed, gathering dust because their older children were products of the earlier program.   I certainly had to bring my A-game at ALL times. 
As a woman of color teaching orchestra – something that is not at all common – I experienced several instances of bias. At times, the bias was obvious.   I just couldn't determine if the reason was that I am a woman or that I am African American, or both.   I can remember people being "taken aback" when they met me – clearly very surprised. 
There were moments where discrimination was blatant, but I was determined to make a name for myself in the profession that I absolutely loved.  One notable instance that  I still remember to this day was – after starting in elementary schools and guiding my students all the way to Lee High, and serving as the director for 9 years, I was called in by the principal to be told that I would be demoted to the Assistant because the trend was to have the Head Band Director be the head for both the Band and Orchestra.  Needless to say, I was absolutely devastated and wanted to know what I had done wrong.  Was it the very successful concerts and community showings, or the UIL sweepstakes 7 of 9 years, or the numerous students in the all-region orchestra each year, or maybe the 12 all-state students?
Working my way through that time was very difficult and ultimately prompted my decision to move on to a new opportunity in San Antonio.  After only one year, however, I was asked to return to Midland to once again take over the Lee High School orchestra program, where I remained until I retired in 2010.
Considering the current climate of racial inequality and rising dissention over confederate symbols, isn't it ironic that this African American woman led a talented group of young musicians on a journey that would take them to great heights – all while representing a school that memorialized and glorified a time in which its namesake fought to keep my ancestors enslaved?
The MISD school board has just recently voted to change the name of Robert E. Lee High School, and also change the mascot from "Rebels".  It hasn't been very long since the board made the school stop waving the confederate flag and stop playing "Dixie."  How do you think General Lee would feel about me teaching at Robert E. Lee High School? Upon my retirement, the MISD Board of Trustees, as a token of appreciation for my years of service to the district, named the orchestra hall at Lee High School the "Karen Walker McAfee Orchestra Hall". I was also inducted as a member of the Lee Legacy Wall of Honor.   What do you think General Lee would have thought about that? 
One of the most significant and impactful things for me during my career,  was the incredible opportunity that I was given, on two separate occasions (2011 and 2013),  to perform at the Gateways Music Festival on the Eastman School of Music campus in Rochester, New York.  Gateways is a festival of all African American musicians from across the nation.  Being among other minorities in the light of this honor was incredibly validating and confirmation of the fact that YES, a person can do anything if given an opportunity. 
It is moments like this that make me very proud to have made a difference for an upcoming generation of minority students and musicians.  I am grateful that they were able to see someone who 'looks like them' clearing a path that they might follow.  I am also proud that I was able to pass the baton to another great educator, who also happens to be a minority.  I feel like the string program is "my baby," and I am confident that I have left it in very capable hands. I trust that he will take the orchestra, formerly known as Lee High Orchestra, to even greater heights. 
There were many people who paved the way for my success.  I owe them a debt of gratitude because they worked tirelessly to encourage and push me to my highest potential even though they never really got enough credit for the priceless things that they taught me.  They are my heroes.  I was determined to make them proud of me.   And obviously, I could not have done anything without the support of my wonderful family and my fabulous orchestra mentors/ colleagues who always had my back, recognized my worth as a teacher and performer, and gave me a chance regardless of the color of my skin.   
We are living in tumultuous times. Current events of racial injustice and overt discrimination have pulled back the curtain and exposed the effects of decades of inequity.  For this reason, the work of extending an opportunity to those less fortunate has never been more urgent and necessary.  They too deserve a chance to learn and excel. In life, challenges are abundant; opportunities are not. I was that child from humble beginnings. Had it not been for the people who believed in me, I cannot even imagine where I might be today. 
As teachers, we must be over-achievers, true role models, and champions for the profession. We must believe that, given the opportunity, all children can learn if we are willing to put forth the effort to reach every child.  My passion for teaching in music is definitely personal.  When I lose that enthusiasm and passion, that is when I'll quit (probably never).
---

Interview with ODY Cathy Fishburn

  1. How has TODA changed since you started attending the convention and joined the organization?
Size for sure. I am taking a wild guess here, but it seems like there were less than 100 directors. I remember having to bring your own instrument to play in the reading sessions. Now you get to meet and mingle with some of the "biggies" from around the country. I don't remember TODA bringing in these presenters in the early days. Quantity and quality are soooo much more Texas-sized now!
2. What would your advice be to new teachers entering the profession today?
Back in the "old days" (late 70's/early 80's), the concept of mentoring and being mentored wasn't a thing. Also, there weren't a lot of experienced teachers nearby because Orchestra programs were small and not even established yet. So my advice now would be to find a mentor(s) and learn as much as you can from them. Keep notes! Write on sticky notes, a notebook, your computer, etc. all the time. "Steal" ideas and concepts from the seasoned teachers and use what works for your personality and program. To this day, I still use things (and write it down!) that I see and hear done when working with programs all over the state. And I try to "pay it forward" by sharing these great teaching tips/tricks to any teacher who is open to them. Always be open for constructive criticism…Don't be afraid to bring in clinicians to work with beginners all the way up to the tops groups! And lastly, put yourself out there and volunteer to work at our conventions so that you become part of a bigger whole.
3. What does being named TODA Orchestra Director of the Year mean to you?
I'm still not sure I believe it. You don't go through your career thinking "When will I become campus Teacher of the Year?," much less "ODY?" For many years I didn't have a lot of confidence in my teaching or my conducting. But with lots of extra hours spent at school and the help of a very supportive and musical husband, I've now received both honors. But ODY is truly the highest honor because everyone in your field in this great state of Texas loves you and believes in the work you have done and continue to do for Orchestra.
4. What was the proudest moment of your career?
Being chosen as ODY has been a very proud time for me. My family was preparing to join all of us at TODA to celebrate and I still hope that we can at the next face-to-face Convention.
I am also very proud of the fact that I was able to mentor 27 student teachers in my career. Most of them have successful Orchestra programs right now. I continue to work with young teachers as a University Supervisor for SHSU. I encourage all directors to "pay it forward" by mentoring in any way they feel possible.
5. What is something that no one else knows about you?
Dean drove off and unknowingly left me in a gas station on I-45!! We were leaving the Dallas area headed home to Houston and needed gas. At the time I drove a big van that had dark blue interior inside with a nice couch in the back. He was driving and I said I was going to go back and take a nap for awhile and to wake me up when we got close to Houston. He stopped for gas and I hopped out on the opposite side to go to the bathroom, unbeknownst to him. He finished and pulled off just as I was coming outside. He thought I was still back there and just "blended in" with the colors of that dark couch. I ran after the van for a bit, but he was pretty far up the feeder by the time I gave up. I hadn't even put my shoes back on and had no purse for money. I was stewing mad, hungry and needed a cigarette! After about an hour, I think the attendant felt really sorry for me and gave me a candy bar and a pack of cigarettes. (Yep, another tidbit that many don't know or remember about me. But I quit :-) in 2006.) This was well before the days of cell phones, so once I convince the gas station attendant that he didn't mean to, he suggested I call the State Highway Patrol. I don't think they believed me either. :-( Dean got all the way to Conroe(about 2 hours away) and began calling my name. When I never answered, he pulled over, went to the back of the van and realized I really wasn't in there. Then he couldn't remember where we had stopped and had to double back, going into several stations before he found me. I sat there stewing for about 4 hours before he showed up. I paid for the food and smokes and stormed into the vehicle. Needless to say, choice words were flying in that van all the way back to Houston!
6. Did you ever want to leave the profession?
NEVER!!! I never wanted to be a counselor or an administrator. NO! I never, ever wanted to be away from the kids AND the music making. Even Dean asked me this question one time and I remember my reply was "I guess I could work at Macy's in the summer just to get the cool discount on stuff."
7. What was your background or training?
Hodgepodge for sure. I played violin in 3rd grade in Dallas for a few years in elementary school. In 8th and 9th grade we were transferred to Little Rock, Ark. and went to an all-girl Catholic school. I continued with some private lessons there, but wanted to be in the school band. The director looked at my chops and said I needed to play tuba or trombone. (I think it was because he needed both!lol!) My parents said no to the idea of the tuba, but ok to the trombone. But in 10th grade we were transferred to Houston, moving into a district that at the time did not have Orchestra. The drive to be in Houston Youth Symphony wasn't feasible for my parents, so I continued on in band for the remaining 3 years of HS. Btw, girls playing trombone back then was not a thing.
So during my senior year while starting to choose a field to major in and what career I wanted in my life, I narrowed it down to nursing or music teacher. I didn't want to hurt people by sticking them with needles, so music it was. And for some very odd reason that to this day I cannot explain, I decided to go back to my violin. I began at SHSU and couldn't even remember how to play a 2-octave scale! This was pre-Carol Smith days and the program was incredibly small. So I went and watched part of 1 Symphonic Band rehearsal and went right then and enrolled in Band too. With my piano class, that meant I was practicing 3 instruments a day! So I only did band for the Fall semesters thereafter. (Not sure why I wanted to march in the heat so badly!?!) But I'm so glad that I did for the wind experience. And I probably would never have had a roommate or a date if I had not, again because the Orchestra at the time was so small. But I grew with that program and tried to catch up to where I knew I should have been.
8. What are some of your former students doing?
It makes me so proud when I hear that my former students are renting instruments for their kids/grandkids, etc. Maybe they didn't continue, but they are making sure that the next generation has the gift of music education.
Only a very few that I know of are "famous" so to speak. A private student of many years ago, David "Doc" Wallace, is the String Department Chair at Berklee College of Music. Former Doerre student, Derek Zhao, went on to study and apprentice under arranger/composer Randy Newman It was really special to see Derek's name on the big screen when he helped compose music for a Disney movie. Derek has also composed/published a full Orchestra piece that was premiered at Midwest. I was honored to conduct this same piece with the Doerre Int. Orchestra at the 2019 TMEA Convention. It was so memorable to be able to conduct a piece at TMEA that a former student has written. String bassist Jory Herman, also a former Doerre Int. student, now plays with the Los Angeles Philharmonic. One of the highlights of my life was hearing him perform under G. Dudamel when I travelled out to LA last May.
9. Where did you teach throughout your career?
I consider myself starting my 45 year of teaching…34 in the classroom and the 2020-21 school year will be the 11th year of my "change of career." I call it that (rather than retirement) because I still do so many clinics and mentoring all over. And I still want to learn and grow!
After my music ed degree from SHSU, my first teaching job was in Houston ISD. I taught K-5th at a magnet school for 2 years and my 3rd was one class at Milby HS and Deady JH. During that time, I went to grad school at night and on the weekends and got my Masters in music ed.
The Orchestra program in Klein had been started by then for a year or two and I was recruited to at least interview there even though I really wasn't looking to leave HISD at the time. I was intrigued with the newness of the program and the growth possibilities and moved north. I taught at Wunderlich Int. and then Klein Forest HS, but decided I really loved the middle school aged kids. So I finished my last 20 years at Doerre Intermediate.
10. What/Who inspired you to be an educator?
Even though my parents weren't that familiar with music programs, they always supported me. They always came to my events and concerts and I felt their pride. But I have to admit, as a shy, very plain and definitely reserved student, I learned and gained so much from being in the HS band. I believe that's when I really learned that others counted on you to do your part, to be on time and stay organized, and that hard work (practicing) paid off. I always had at least a few friends and began dating a few guys in the trombone section. Although awkward socially (remember, I came from a strict Catholic upbringing), I felt the camaraderie of the group along with the joy of making music with others. I believe at some point in my senior year, the light bulb just popped on and I realized I wanted to bring these values and life lessons to Orchestra kids because I had had such a spotty music education.
11. Can you share your favorite moment at a TODA convention?
Being Margarita Mama, wearing blinkies and saying "may I salt your rim?" as I served them!!
---

Past President's Convention Wrap-up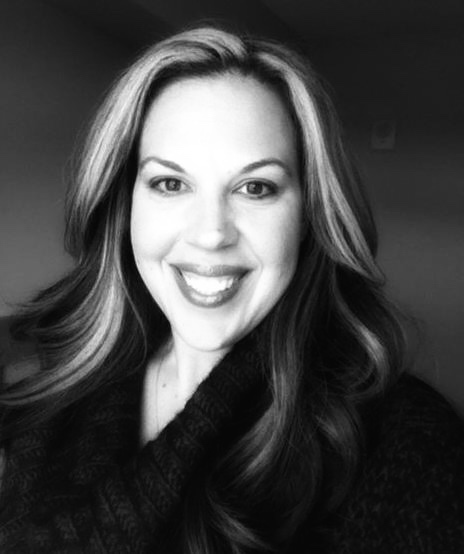 As I think back on the last seven months, I think a lot about the last
 time I saw so many of you – not over a computer screen.  TMEA
 networking and enjoying each other's company.  It was at that time
 TODA convention with all of my colleagues. 
  When we found out that the convention was going to move to a
  virtual format and we had about 2 months to prepare, I felt that
  excitement crash down all around me.  However, what started out
  as a feeling of devastation became an exciting way to reach so many who cannot make it to our conventions and the ability to include more of our amazing teachers into the virtual convention platform.
This convention allowed us all the opportunity to collaborate and contribute in a way that we never are able at a physical convention.  We saw our registration numbers reach that of a normal convention year.  We were able to learn pedagogy for beginners and advanced students from master teachers.  This was the first year we were able to incorporate mariachi pedagogy for this growing ensemble in our state.  We had the opportunity to chat with each other in the mornings or evenings.  We heard from master teachers, who shared their knowledge to help us be able to create lessons in our new technology driven classrooms, and were lifted by the words of some of the best teachers and clinicians we know.  In the end, we offered more CPE credit than ever in the history of TODA, had more clinicians and conductors than ever before, and created a new way to collaborate and network.
Thank you to our headliners Julie Blackstock, Frank Diaz, Charles Laux, Caroline Watson, James Weaver, and Brian Worsdale.  Thank you to all of the reading session conductors, who made those sessions so much fun to watch.  Thank you to all of the clinicians.  I am forever in your debt for taking time out of your summer to create our clinics.  Thank you to all of our sponsors, including Lisle Violin, Lucks Music, Foundation for Music Education, Hal Leanord, Pride of Texas Music Festivals & World View Travel, Tempo Press, Dallas Strings, US Integreity Touring, Kaliedescope Adventures, Music For All, Winter Park Ski Festival, and Villarreal & Begum Law Firm.  Finally, thanks goes out to the board and our amazing Executive Director and Member Services Coordinator, Sharon Lott and Tiffany Russell.  The success of this convention was a team effort.  Thank you all for being part of that team.
---

Upcoming Events
Virtual High School Student Day - Saturday, September 12th - Register TODAY!
Coffee Colloquy - Saturday, September 26th
Winter Clinic - Saturday, January 16th