TODA 2024 Winter Clinic | Rehearsal Labs
Saturday, January 13, 2024
Pricing: Active, Retired, Past Presidents - $25, must be a Current  Member

Onsite Registration - $35

We will have on-site registration on January 13!  See you there!
University of Texas Arlington
Irons Recital Hall
Onsite Registration: 8:15 am
Schedule: 9:00 am - 12:00 pm
Featuring: Dr. Clifton Evans, Margaret Brown

 Dr. Clifton Evans currently serves as Director of Orchestras, Associate Professor of Music, Graduate Advisor, and String Area Coordinator at the University of Texas at Arlington. Dr. Evans has enjoyed a conducting career that has taken him to Hong Kong, England, China, Austria, the Czech Republic and throughout the United States.
In addition to his duties as a professor at UTA, Dr. Evans maintains an active schedule at summer festivals, conventions, and workshops. For six years, he conducted the Fargason concerts for the Texas Music Teachers Association, which featured concerto competition winners selected from across the state of Texas. He also conducted the prestigious American Festival for the Arts Conservatory Orchestra in Houston numerous times and has been invited back for the 2022 season. In the summers of 2010, 2013, and 2017, he presented conducting workshops and other lectures at the state convention for the Texas Orchestra Directors Association in San Antonio. Each summer at UTA, he serves as Executive Director and a faculty member of the Texas Conducting Workshop, a program he founded together with the string faculty, and Summer Strings, a camp that hosts roughly 400 students from throughout the DFW Metroplex.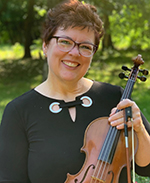 Margaret Brown is in the fourth year of her second career as Adjunct Assistant Music Professor at UT Arlington. She serves in the String Music Education Department and as University Supervisor of Music Education Clinical Teachers.
Ms. Brown joined the UTA faculty in 2020, after retiring from 34 years as a public school teacher at high schools and middle schools, in North, East and West Texas. Earned BME from Texas Wesleyan and MMEd from Texas Tech.
Experience includes Texas Tech Master Teacher of the String Project, Clinician, Adjudicator, Youth Orchestra Conductor, TMEA Region Chair and Secretary, TMAA, Mu Omicron, Sigma Alpha Iota, Who's Who in Music, Lifetime member of PTA, International performances,  Board member of TexASTA and TODA Board.
---
University of Texas
Butler School of Music 
Orchestra Room 2.118
Onsite Registration 12:15 pm
Directions and Parking
1:00 pm - 4:00 pm
Featuring: Laurie Scott and Gabriela Mora-Fallas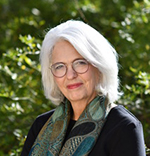 Laurie Scott is an Associate Professor of Music and Human Learning at The University of Texas at Austin. Additionally, she serves as the director of The University of Texas String Project, and the Musical Lives Program at The University of Texas Elementary School. A former middle and high school orchestra director, she now mentors young professionals toward successful lives as music educators.In every facet of her teaching, Dr. Scott advocates for inclusive and diverse music classrooms, adult music learners, and access to quality music instruction for all children. Her former students have become exemplary string educators, professional studio and symphony musicians, and passionate arts advocates. Laurie Scott along with William Dick and Winifred Crock, are the co-authors of Learning Together: Sequential Repertoire for Solo Strings or String Ensembles and received a Creating Learning Community award for their work related to Suzuki in the Schools.In 2020, alumni recognized Dr. Scott as one of UT Austin's "Texas Ten" most influential and inspiring professors. She most recently received the National Marvin J. Rabin Award for Community Service from the American String Teachers Association.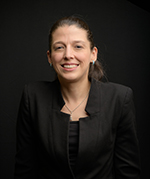 Gabriela Mora-Fallas is known for her dynamic and passionate conducting style. She has actively participated in renowned music festivals in the United States and around the world.
Having earned her master's degree in Orchestral Conducting in Boston, Gabriela returned to her country, Costa Rica, to contribute to the country's music scene. Her commitment and talent were recognized with the National Music Award in Conducting in 2017.
A strong advocate for new and diverse repertoire, Gabriela focuses particularly on works by female, Latin American, and XX Century composers. Her compelling performances in the United States, along with collaborations with prominent Costa Rican and international artists, underscore her dedication to musical innovation.
Beyond her engagements with professional orchestras, Gabriela actively supports concerts aimed at communities and young audiences. She has also devoted her time to working with youth ensembles in Costa Rica, the United States, and El Salvador.
As one of the few active female orchestral conductors in Central America, Gabriela is making significant strides in the field. Currently pursuing her doctorate in Orchestral Conducting at the University of Texas in Austin, she serves as co-director of the UT University Orchestra and is a mentee of the program "She is Connected" of the Taki Alsop Conducting Fellowship.
 
---
University of Houston
Moores School of Music
3333 Cullen Blvd., Room 175
A searchable campus map: https://uh.edu/maps/
Parking Information
Onsite Registration: 12:15 pm
1:00 pm - 4:00 pm
Featuring: Dr. Keith Chambers, Dr. Erin Hansen

Dr. Erin M. Hansen is an Assistant Professor of Music Education at the University of Houston, where she teaches undergraduate and graduate courses in music education and serves as the faculty advisor to string music education majors. Prior to working at the collegiate level, Dr. Hansen taught fifth through twelfth grade orchestra, several fiddle ensembles, and class guitar in the state of Michigan for over ten years. She also served on the Michigan board for the American String Teachers Association (ASTA) while acting as program director for the MASTA Elementary String Camp. Dr. Hansen's research focuses on the development of music curricula and experiences of music making and learning within marginalized populations. Her research has been published in several journals, such as the Journal of Music Teacher Research and Research Studies in Music Education, and in two Oxford University Handbooks. Dr. Hansen is an active clinician and enjoys working with K-12 music students and their teachers within public schools and at state and national conferences, such as the Texas Music Educators Association (TMEA) Clinic/Convention and the American String Teachers Association (ASTA) National Conference.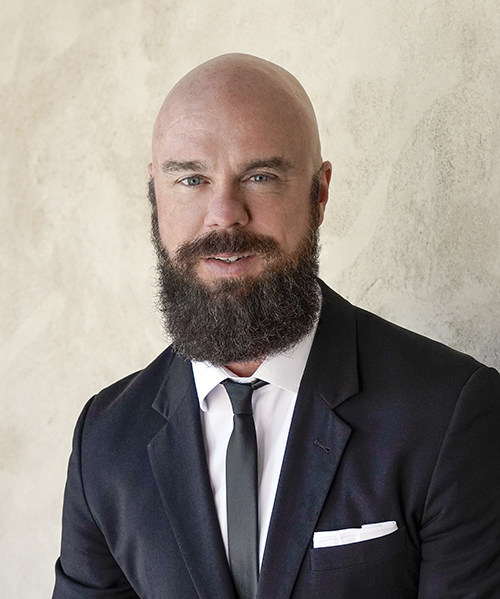 Dr. Keith Chambers has conducted nearly 60 different operas for companies across the United States and Europe and is the Founder & Artistic Director of New Amsterdam Opera. As conductor, he has collaborated with many of today's noted international singers, including Frederica von Stade, Joyce DiDonato, Ailyn Pérez, Joshua Hopkins, Nathan Gunn, Nicole Car, Bryan Hymel, Stephen Costello, and Morris Robinson. As pianist, he has appeared in concert as pianist with Greer Grimsley, Rosalind Elias, Lisette Oropesa, Michael Fabiano & Brian Jagde, among others. Currently, he is Music Director of the Moores Opera Center at the University of Houston.
He has conducted for The Dallas Opera, Opera Orlando, Amarillo Opera, Asheville Lyric Opera, Shreveport Opera, Florida State University, Opera Ithaca, Queens College, West Texas A&M University, Wiener Kammeroper, Opera in the Ozarks, Halifax Summer Opera, Indianapolis Opera, and the Seattle Opera Young Artist Program.  Dr. Chambers has led nine critically acclaimed performances for New Amsterdam Opera (Fidelio, La forza del destino, Hérodiade, I Vespri Siciliani, La Favorita, Hérodiade, I Vespri Siciliani, Lucrezia Borgia, & La Dame Blanche), including "Best Concert Opera of 2018" by WQXR in New York. Recent conducting performances include Hänsel & Gretel for Temple University, Die Fledermaus for Moores School of Music, and Die Zauberflöte for Manhattan Opera Studio.
A former Assistant Conductor of New York City Opera, The Dallas Opera, and Artistic Director of The Living Opera, he has served as Chorus Master for over 30 productions and as Cover/Assistant Conductor for over 40 different operas with noted conductors including Emmanuel Villaume, Patrick Summers, Willie Anthony Waters, and Riccardo Frizza, among others. An accomplished pianist, Dr. Chambers has appeared as concerto soloist with the Delaware Symphony, Clear Lake Symphony, and Naples Philharmonic.  He studied piano with Ivan Davis at the University of Miami and Nancy Weems at the Moores School of Music.


---